Professor of Digital Education,
University of Edinburgh
I direct the Centre for Research in Digital Education.
At the Moray House School of Education and the Edinburgh Futures Institute.
Both at the University of Edinburgh, Scotland UK.
My research is critical, creative and exploratory, focused on universities, technology, futures and utopias.
The best way to contact me is via email: see my contact page.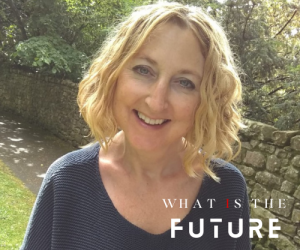 I recently recorded a podcast with Felipe Sánchez, as part of the 'future of education' series at Lancaster University.
The recording from our recent workshop on Reimagining Universities is now available. So is the Miro board.
I'm on sabbatical for six months with a Fellowship at the Institute for Advanced Studies in the Humanities where I'm working on two new ideas.
Speculative futures for higher education #1: Extinction-era universities
Climate disaster is well underway, resulting in global food and water insecurity, uprisings and mass movements of people.
Universities lead the global response. They no longer compete for funding or prestige, but work through global research networks focused on coordinated responses to planetary crises. The internet persists, enabled by green power, but it is restricted to research, education, community and government uses only.
Borders are erased to support mass migration. Money no longer exists: collective assets are redistributed to empower sustainable local management. All activity operates according to an 'eco bottom line' in which value accumulates to individuals, organisations and regions on the basis of the work they do to support survival and enable renewability. University teaching is transformed into mass public survival education and is conducted through open education networks and local learning collectives.
See and download all scenarios here.